Holiday Cottages
Wake Up Somewhere Special
Most Dog-friendly Cottages
Cottages that are perfect for a holiday with your dogs. They have an enclosed garden and are away from areas with livestock.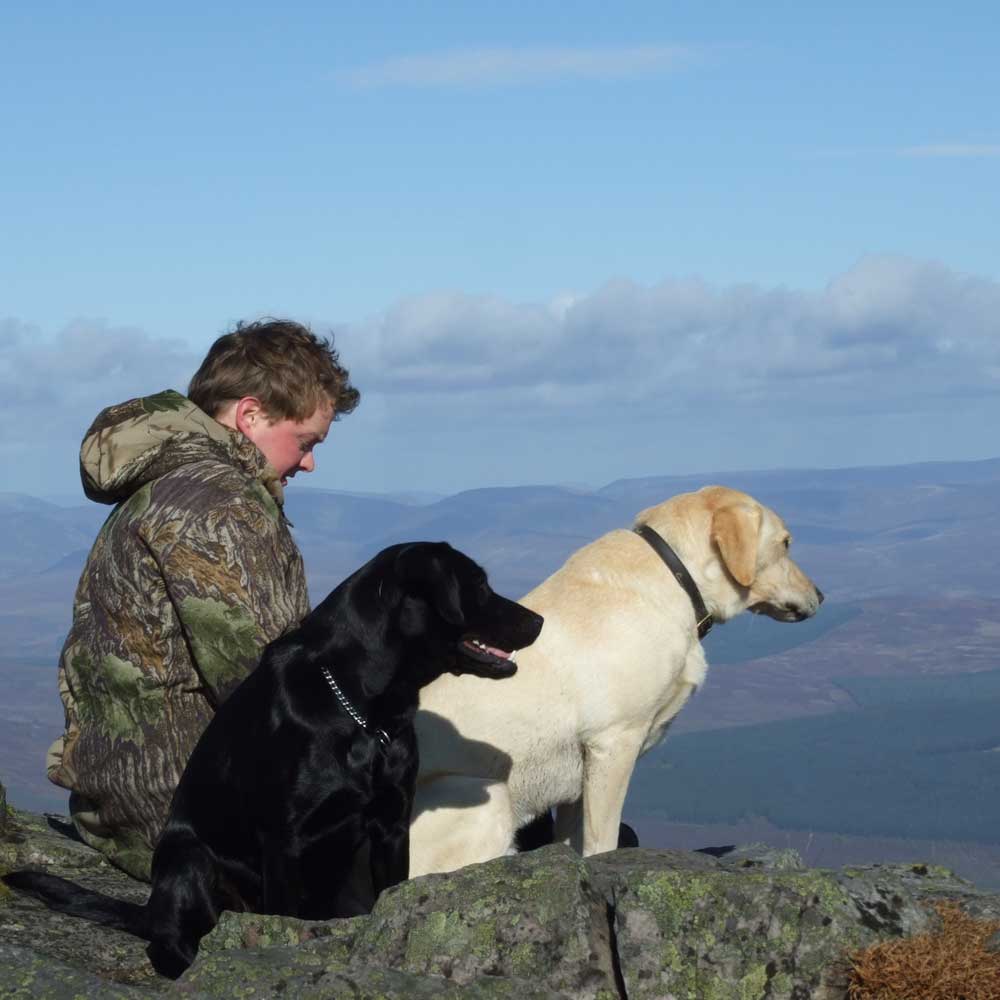 Food Shopping in Highland Perthshire
The Country Store, Kinloch Rannoch - The village general store. You can order groceries, fruit and veg, meat, papers etc. for your arrival. You can also buy local delicacies made by Rannoch Smokery.
Macdonald Brothers Butchers, Pitlochry - Good traditional butchers in Pitlochry. Order in advance and collect on your way through Pitlochry.
The Scottish Deli, Pitlochry - Useful deli on the main street in Pitlochry. They also have another shop in Dunkeld high street. You can order in advance and collect on your way to Dunalastair.
Dunkeld Smoked Salmon - The specialist salmon smokers.
House of Bruar - This shop has a fantastic food hall and excellent butchers shop.
Macdonald Brothers Butchers - in the main street of Aberfeldy
Co-op supermarkets - in Pitlochry and Aberfeldy - small compared to city supermarkets but good choice of foods including a gluten free range and fair trade foods.
Asda and Tesco do deliver to Rannoch but we try to encourage everyone to support the local shop, The Country Store, which is excellent. It is a question of "Use it or Lose it" in a remote area.
Scotland's Larder
Perthshire produces some of the best food in Scotland.
Kinloch Rannoch is proud to be home to the Rannoch Smokery. Owned and run by the Barclay family, the smokery produces the highest quality, delicious smoked meats, including locally sourced venison, which can be found in great restaurants and quality food outlets all over the world. You can buy these products in the Country Store in the village. They make great presents for friends back home.
In summer the Blairgowrie berries are plentiful and delicious and local Game is readily available in the butchers in Dunkeld, Aberfeldy and Pitlochry.
Fresh bread is baked and sold at the Watermill in Blair Atholl from their own flour. There is even wonderful ice cream made on the farm by Stewart Towers Dairy in Stanley, near Perth.